From farm house to 4 star Hotel in 100 years.
The history of the Ager family of hoteliers
The unique location of our house is a clue: Once upon a time the meadows and forests were used for rearing cattle. A few Tyrolean grey cows still graze the fields and add to the hotels rural charm.

What is seen today as alpine idyll was once the everyday norm on the Agerhof in Söll. The grandmother of the Ager family began renting out rooms in the farmhouse and the guests were able to experience an authentic holiday on a farm. The rooms were next to the living area of the family, therefore private and business life were intermingled. That's when the idea of a second building was born – the Landhaus Ager – built to offer the guests more comfort. That meant a bathroom for every guest and a colour TV.
The Ager family
Arrive as a guest, leave as a friend!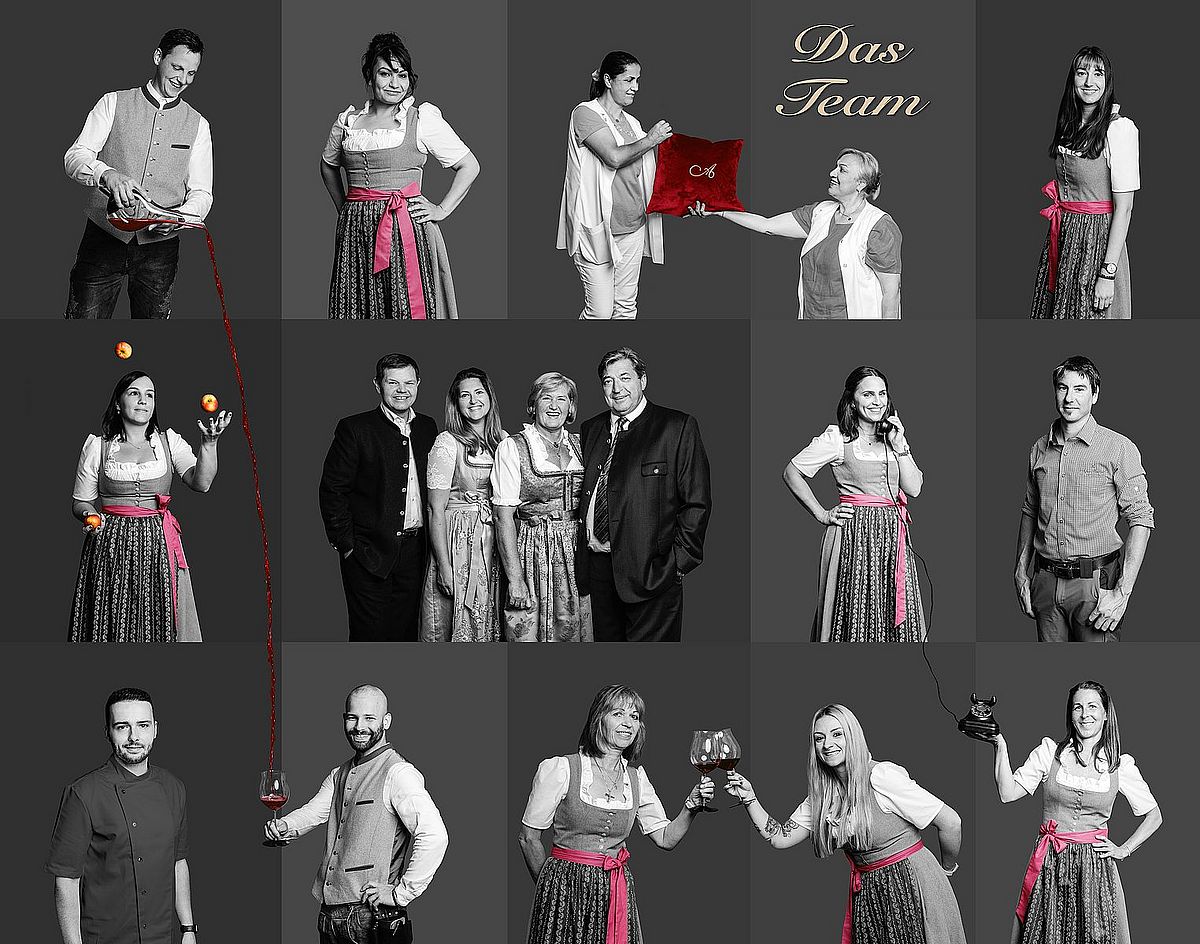 Even on this piece of the earth, where it is still possible to experience untouched nature, time doesn't stand still. As Hans Ager took over the house almost 30 years ago, he wanted together with his wife Karin, to realise his personal dream of an AlpenSchlössl.

He built the hotel and set everything on making the dream of a wonderful life in the country for his guests come true. In the following decades with love and passion the managers of the AlpenSchlössl have made it what it is today. A refuge of peace in the middle of the Tyrolean Mountains.

Even today the hoteliers appreciate the personal contact with their guests. That's how the guests become a piece of the history of the hotel and make unforgettable holiday memories during their stay in hotel AlpenSchlössl on the Wilden Kaiser Tyrol.